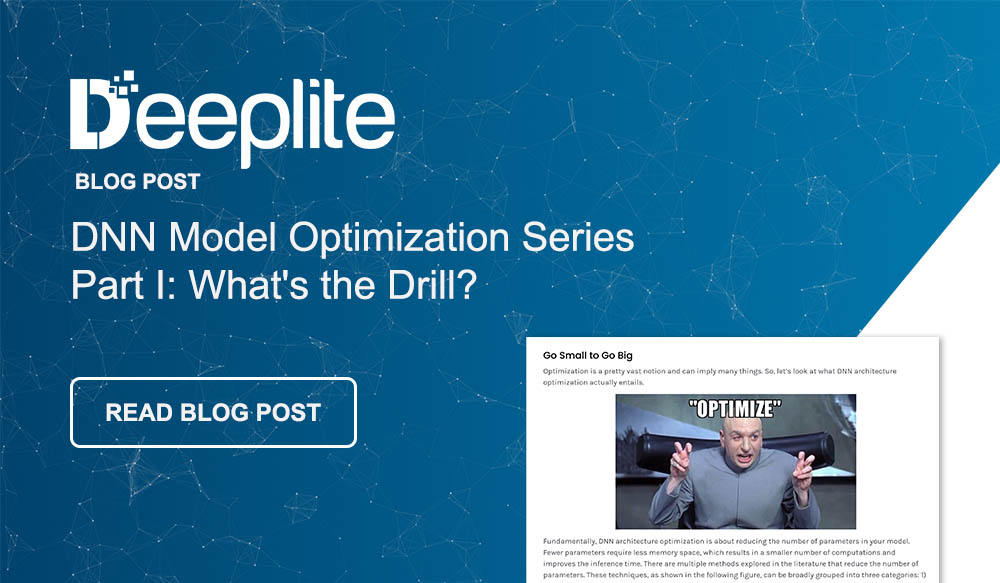 DNN Model Optimization Series Part I: What's the Drill?
Why Do You Need to Optimize Your DNN Model?
At Deeplite, we believe that AI (Artificial Intelligence) is here to enhance the way we interact with things that we use to create a better life. From a drone inspecting terrain or a camera looking for defects in manufacturing materials to your phone...